This is exactly the demanding issue of the digital exhibition titled Van Gogh Alive – the experience which is now on in Athens Concert Hall, presenting the legendary Dutch painter as we have never seen before. Prior to Athens, the exhibition toured 35 metropolises around the world where it had more than 10.000.000 visitors.
---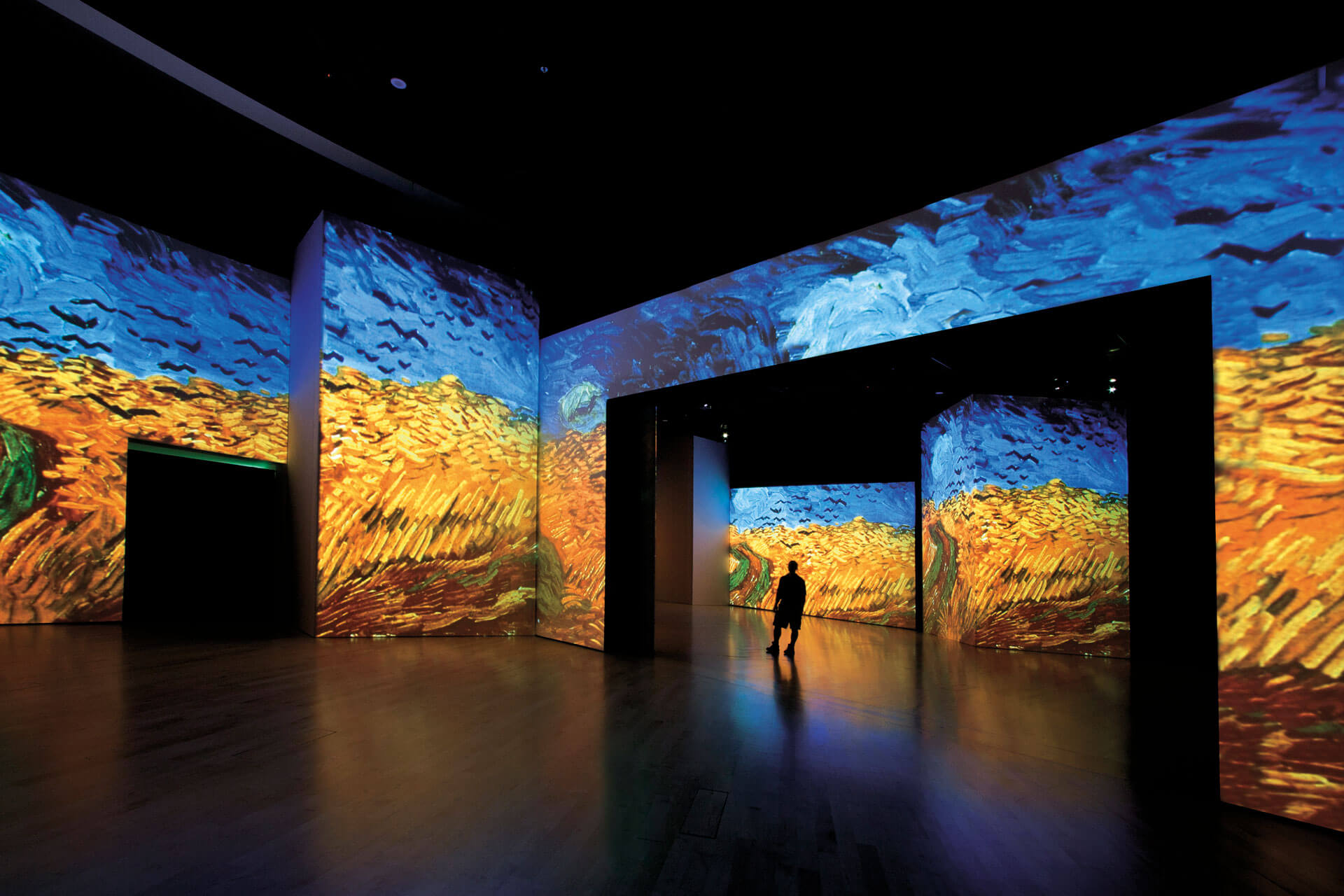 Intro video of the exhbition
---
The advantage of the exhibition is the utilization of the new Sensory 4 technology which offers the experience of a simulated browsing, creating the visitors' sense of being a part of a universe baptized in Van Gogh's painting. In a 1500 Sq.m. space, 40 multichannel high – resolution projectors present 3000 paintings, sketches and flowing images, creating three dimensional illustrations on multiple large surfaces. Masterpieces as the "vase with twelve sunflowers", the "bedroom in Arles", the "Starry night", the "Irises", the "Vincent's chair with his pipe" etc. sequentially alternating, gripped the audience. The psychological transitions of the "bright" and "dark" artist, who is looking the visitor straight in the eyes, inside his masterpiece "autobiography with bandage ear", are expressed through music and images.
---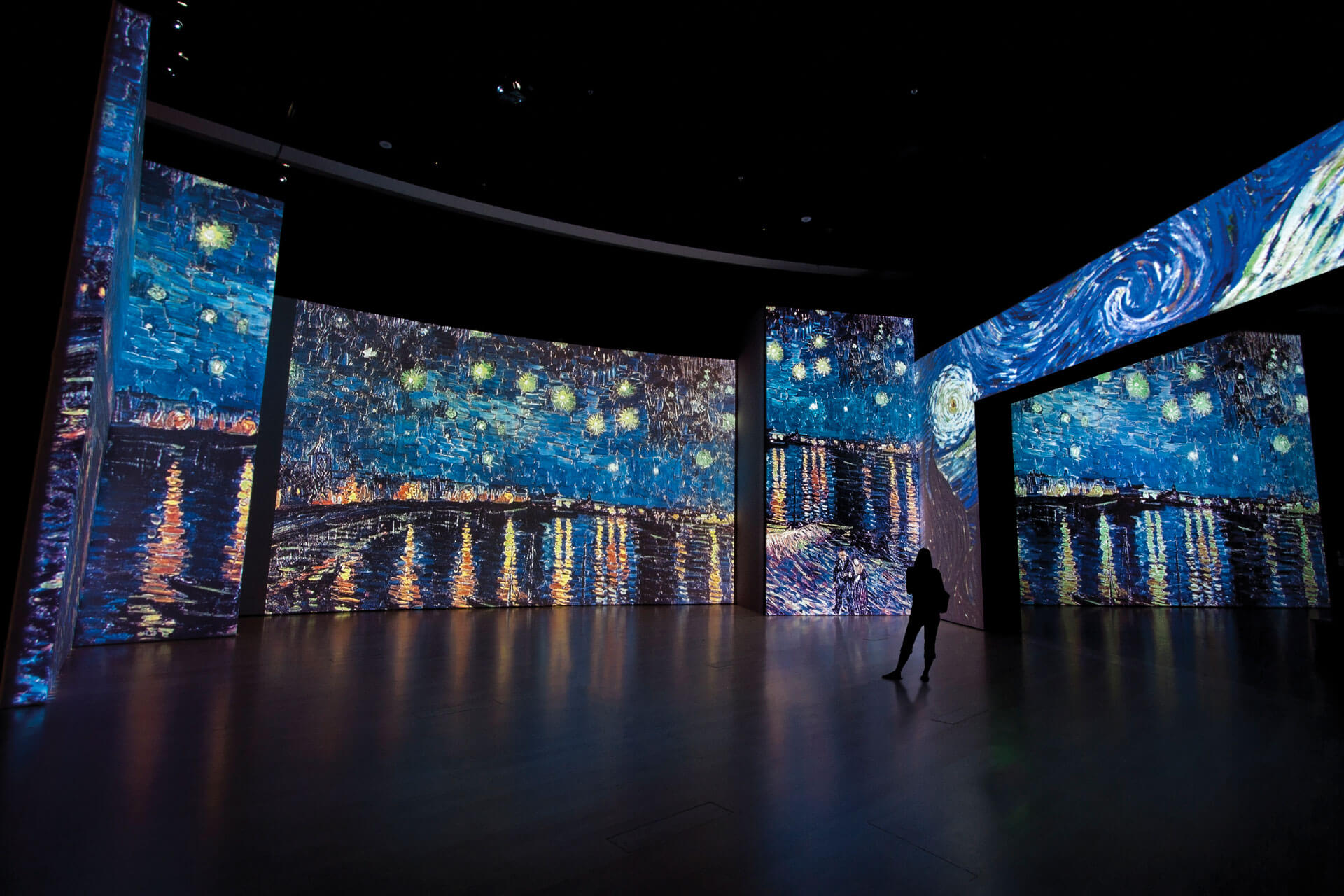 ---
"I would rather die by passion than by boredom" Van Gogh once said. The passion of the self – taught artist is projected on the exhibition both through his masterpieces and the most pivotal facts of his short life. Everything is there: the rural landscapes of the Nederlands, where on 30th of March 1853 Van Gogh was born, his love for Japanese art, his inspiration from impressionists, his friendship with Paul Gaugen, his vision of an artists' commune, the correspondence with his brother "Theo", his emotional instability, his committal to a psychiatric clinic in France, his relationship with his doctor Paul Gaucher, up to his death, which derives by suicide on 27th of July 1890 in France.
---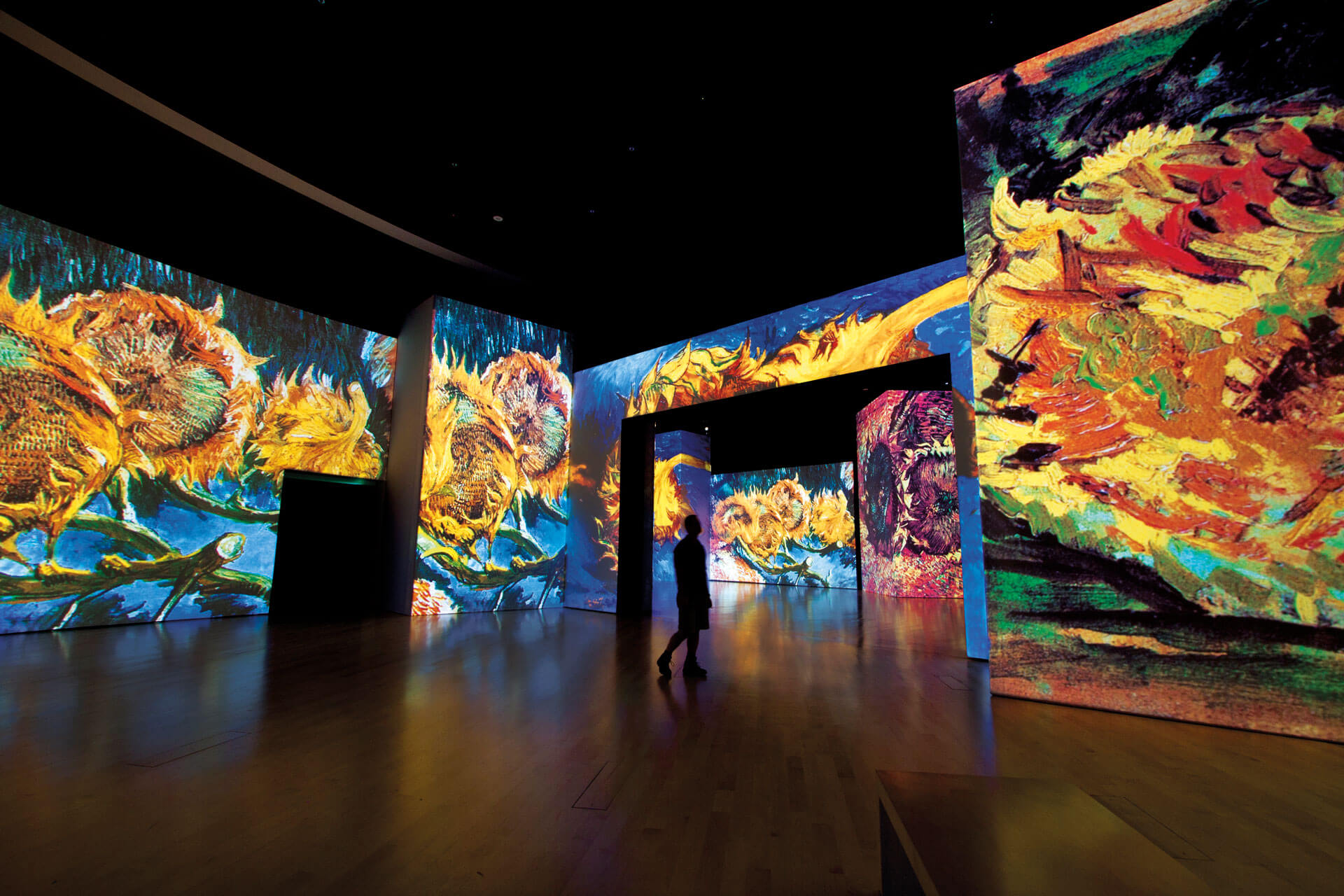 ---
The myth of the self – destructive, "cursed" creator who puts an end to his life without experiencing the recognition of his work, is continuously wielding charm throughout the ages. If you are in Athens and want to gain the experience of Van Gogh's special experiential relationship with his masterpieces, the exhibition "Van Gogh Alive - the experience" offers this opportunity until March 5th.